Events Search and Views Navigation
June 2021
The Outdoor Fireweed Community Market offers a unique, summer experience for farm-gate style production and consumption of local products. Find stunning jewelry, fine art and crafts, fresh produce, plants, prepared foods, hot meals, personal care products, music, and art and agricultural workshops. Bring your family or meet up with friends. Open every Thursday at Shipyards Park, 3 pm - 7 pm, from May 17 to September 13, 2019. Follow us on social media for exciting updates: Facebook Twitter Instagram
Find out more »
August 2021
The Atlin Arts and Music Festival invites artists and audiences from the Yukon, Canada, and around the world to the picturesque town of Atlin, BC for a weekend of music, art, dancing, storytelling, and more.
Find out more »
October 2021
Celebrate the culture of craftsmanship with a variety of delicious beers at this incredible festival. It's a chance to taste some of the finest brews around at the tastiest event in Whitehorse: the Yukon Beer Festival, presented by the Yukon Beer Festival Society. This two-day event celebrates some of the world's best hand-crafted brews from all over Canada and the United States. It showcases over one hundred individual beers from brewers and distributors who come from far and wide—and, of…
Find out more »
December 2021
Huge selection of locally made crafts, art and food all in one convenient place at the Kwanlin Dün Cultural Centre.
Find out more »
February 2022
Cheer the racers at the start line at 10:30 am at Shipyards Park in downtown Whitehorse. The Marathon finishes at Muktuk Adventures, 100 Mile race finishes at Braeburn Lodge and the 300-mile racers finish at Pelly.
Find out more »
March 2022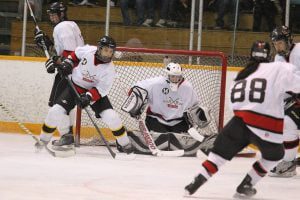 44th Annual Native Hockey Tournament. The Kilrich Building Centres Yukon Native Hockey Tournament is the biggest event hosted in Whitehorse on an annual basis and is one the most anticipated social events of the year. This tournament is the biggest and the best Native hockey tournament north of 60˚. It attracts First Nation hockey players from all over the north, British Columbia and Alberta. The tournament is hosted in Whitehorse on the traditional land of the Kwanlin Dün First Nation…
Find out more »
June 2022
Celebrate Yukon's first people! Yukon-wide celebrations are held in all communities. In Whitehorse, events take place at the Kwanlin Dün Cultural Centre. National Indigenous Peoples Day is a federal holiday and celebrated Canada-wide recognizing the rich cultures and achievements of Indigenous peoples in Canada. Join in the celebrations in your community!
Find out more »
Don't miss this great summer celebration at Robert Service Campground. Once again, we've whipped up an exciting lineup of artists from Yukon and away. Get ready to dance! FREE ADMISSION 6: PM Lorène Charmetant 7 PM Alodome Folk-Indie 8 PM The Hibernation Funk + pop + jazz
Find out more »
+ Export Events