Welcome to Whitehorse, Canada's Wilderness City, the Yukon's capital, and our home. Few cities in the world offer such rich access to pristine wilderness, yet still provide all the amenities of a modern metropolis. Hugged by the banks of the Yukon River and surrounded by the peaks of Grey Mountain, Haeckel Hill, and Golden Horn Mountain, Whitehorse is the Yukon's most cosmopolitan community, but its easy access to trails, rivers, lakes and mountains are what will make your trip memorable.
Scenic Boat Tours on the Yukon River& Lake Excursions!
Captain Ken's Adventures
Miles Canyon & Yukon River Tours
Captain Ken's Adventures is a scenic boat tour starting from Schwatka Lake, close to downtown Whitehorse. Cruise with Captain Ken across the lake in his 20 foot Legend boat. Blast through the amazing Miles Canyon on the world famous pristine Yukon River. Stop at historic Canyon City which was one of the staging areas during the 1898 Klondike Gold Rush.
867-334-2066   [email protected]
SERVING THE YUKON FOR 40 YEARS!
We rent and sell canoes, kayaks, boats, outboard motors and camping equipment of all sorts. Under the midnight sun of summer we can take you on a super guided river trip. Under the stars and Aurora of a winter night we can take you on a breathtaking snow ride across the pristine expanse of famous Lake Laberge. Scott and Joanne along with their friendly staff, offer you quality service with a personal touch. With their intimate knowledge of the Yukon, they are able to help you plan the adventure of a lifetime.
A place for people who love dogs!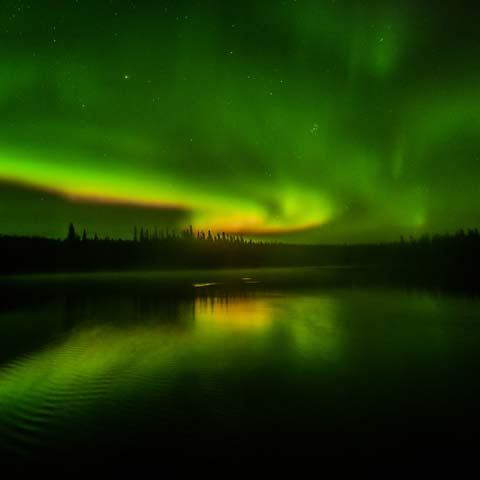 Jump into your summer adventures with us
Day and Half Day Hiking With Dogs
Day and Half Day Canoeing with Dogs
Multi Day Canoeing with dogs
We create your "Adventure of a Lifetime"
​It is our goal to show our guests the untouched nature and unique biodiversity of the Yukon. We prefer travelling with small groups to guarantee an unforgettable experience and nature display.
Indian Summer | Canoe Trips | Day Trips | Backpacking Trips | Wilderness Trips
| ATV Trips | City Tours | Wildlife Viewing
Your Yukon Adventure Starts Here!
Up North Adventures is an award winning adventure travel outfitter based in downtown Whitehorse, Yukon. We have been helping people from all over the world experience one of the most unique places on Earth since 1991! Our complete selection of trips and tours are designed to help you experience and enjoy the Yukon year round.
Join us for a day of snowmobiling or ice fishing in the winter or come experience the majestic northern summers with 24 hours of sunlight as you float down the Yukon River in your canoe. Our handpicked staff are here to help you every step of the way! Please take a moment to browse our website to decide how we can help you discover one of the most special places on the planet.
Join us for the best in Canada fishing in the heart of Canada's Yukon Territory!
WHITEHORSE AREA YUKON RIVER & LOCAL LAKE EXCURSIONS
Yukon River Tours offers a exclusive look into the sheer beauty that is the Yukon Territory.
PERSONALIZED ADVENTURES
CORPORATE CHARTERS
PERFECT DATES
CUSTOM EXCURSIONS
Yukon River Tours offers a exclusive look into the sheer beauty that is the Yukon Territory
The #1 Guest Rated Hotel for Whitehorse on Trip Advisor
We Offer
Rooms equipped with brand new high-def 48-60 inch TVs that show over 130 channels including sports and movies in HD.
100% Non-Smoking Hotel
Pet Free
Complimentary High-speed wireless internet
Therapeutic beds with high thread count linens
Radiant floor heating
Executive suites - jacuzzi, fireplace & hardwood floors
Tony's Pasta & Seafood House
Fully air-conditioned hotel - only one in Whitehorse!
Large parking lot
Guest laundry facilities
Complimentary coffee/tea
Fridges and Microwaves in every room
Irons/ironing boards
Guest computer room
Complimentary Airport Shuttle
Wake up calls
Onsite restaurant , lounge and bar
Pets Allowed – Charges may apply
Meeting and conference facilities
The Yukon Inn offers anything you made need to make your trip to the Yukon as unforgettable as the scenery.
Click here for our virtual guide of Whitehorse!
Whitehorse is home to a bustling community of 31,586 people, many of whom are young, active, and adventurous. Talk to locals and you'll be surprised how many of us grew up in Whitehorse, spent a few years "Outside," and returned to live, work, or raise families. You'll also meet plenty of people who grew up in the metropolises of further south and spent summers in the Yukon, only to return year after year. Be careful…once you've seen the city, you might just decide to stay!Because of this, we locals are glad you took the time to come here.  Although Whitehorse is easily accessible by plane, RV, car, or cruise ship, we know that coming to the North incites the same sense of adventure that gold-seekers experienced when they traveled down the Yukon River and crossed the White Horse rapids from which Whitehorse got its name.We hope the experiences you take from Whitehorse give you a taste of our unique northern lifestyle. We can't wait to show you where we live, and we hope you enjoy your stay!Here are a few quick links to help you plan your stay in the Whitehorse area:
Thinking of living in the Yukon?