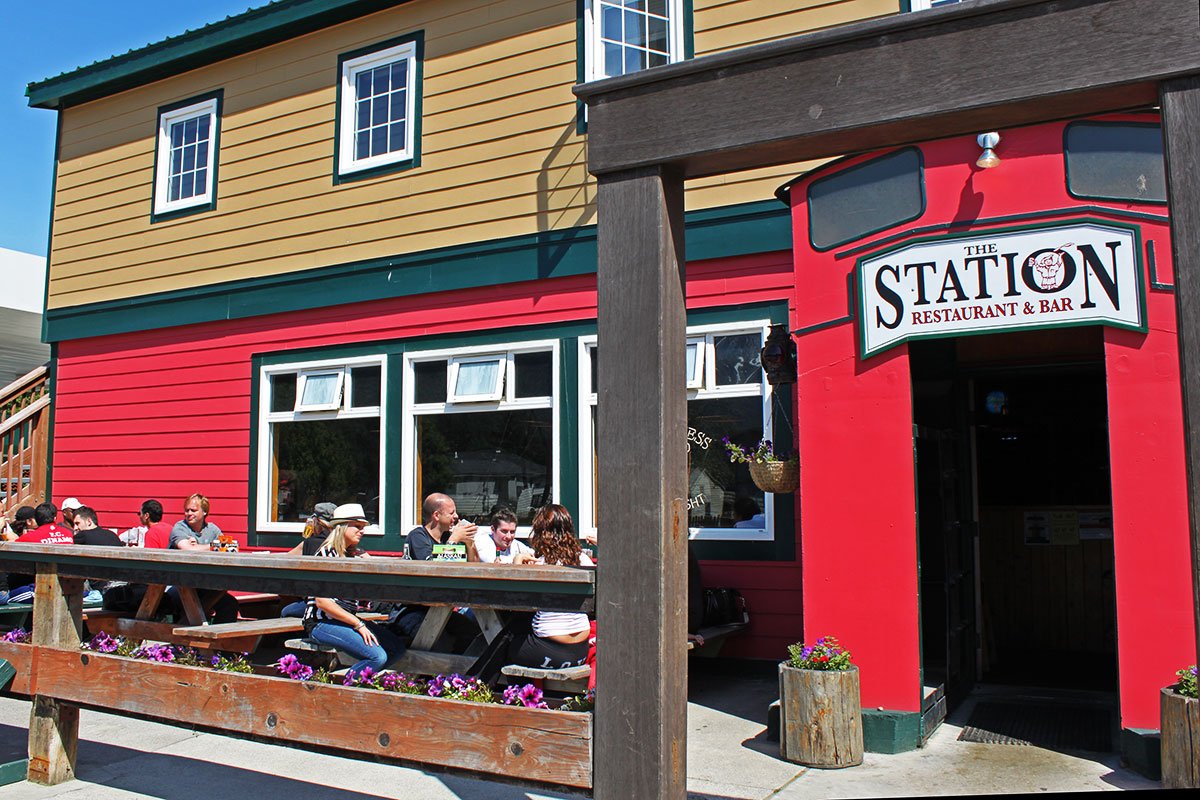 Skagway has 5 churches, 1 library and 1 financial institution. We also have over 297 hotel/motel rooms in 10 facilities ranging from modern to historical, including 4 bed & breakfasts, and 2 home hostels. There is parking for 324 recreational vehicles, plus tent camping sites are available in the summer.
Skagway has 1 newspaper called "The Skagway News" which is published bi-weekly and costs $1.00 per issue. Skagway receives 1 AM station from Juneau and 1 FM station from Haines. The Alaska Rural Communications System serves Skagway with television (no cost). There is 1 cable service with 14 channels minimum ($47.43 per month, including tax).
Skagway has 1 school, K-12 with 17 classrooms, an average of 125 students, 12 teachers and 1 superintendent. For recreation there are 2 parks, playground, bowling, museum, fishing, hiking, boating, camping facilities, ice skating, skiing and snowmobiling. A portion of the Skagway downtown area has been designated as the Skagway Unit of the Klondike Gold Rush National Historical Park; over 790,000 visitors are expected in the summer.
Excellent gift shops are located in Skagway. Skagway is the embarkation point for the famous Chilkoot and White Pass trails. The United States National Park Service leases commercial space in renovated buildings within the historical district.